Hi and welcome to Style for Curves. Lately, I have been asked a lot about what's on this spring. so because of the high demand, I have decided to make a post about it. And for this spring, I plan to give you tips on what to wear for different occasions, and what you should wear depending on your body shape. So be ready for it because you'll definitely see lot of clothing tips this spring.
Without further a due, let get to it!
TOPS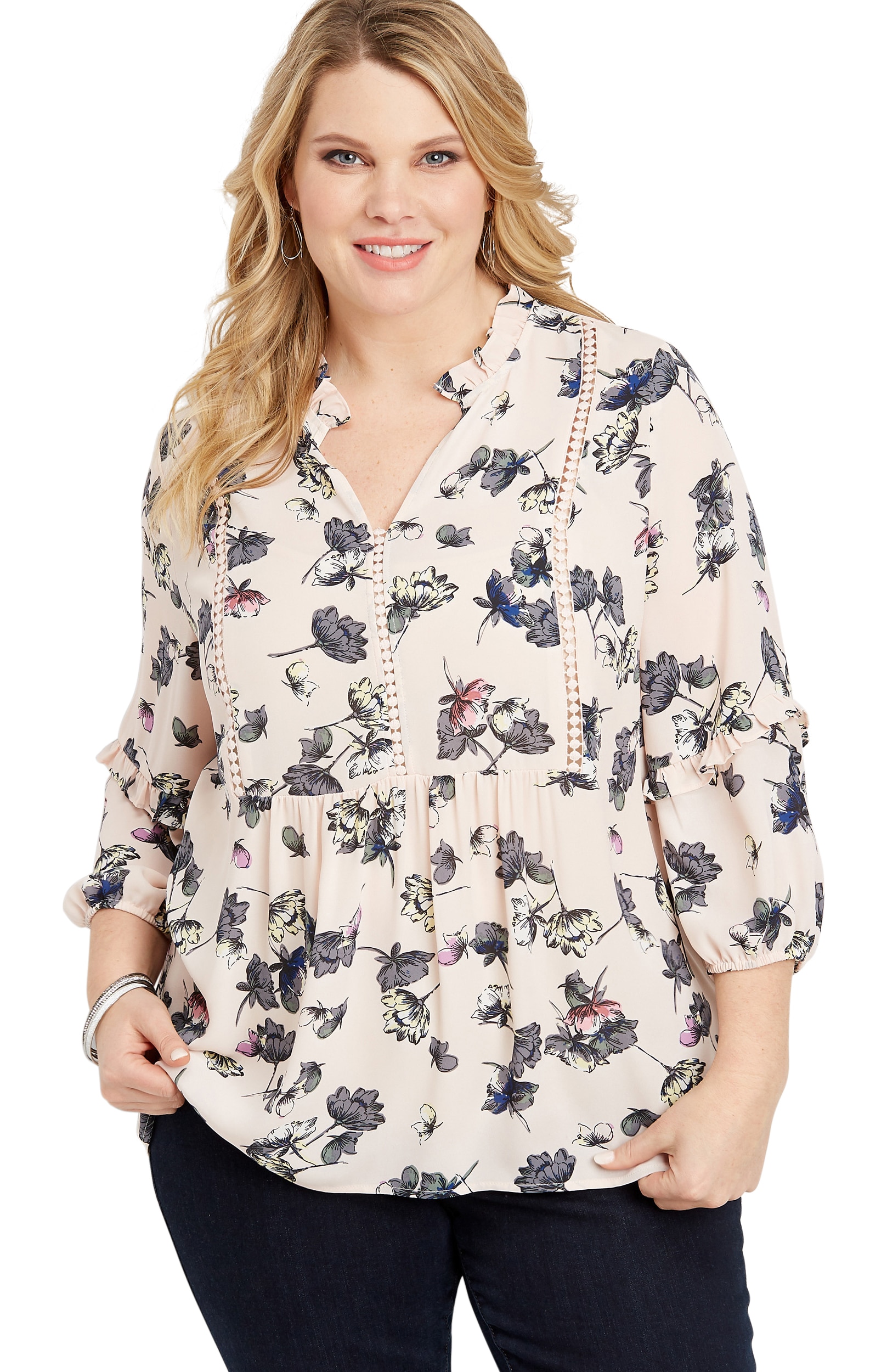 This Maurice crocheted insert Floral Blouse is a great outfit to welcome the spring season. Its comfortable style is  just what you need to wear to your work place on a casual work day. This will allow you to be more relaxed and still look stylish. Great for moms and any woman who's very self-conscience about her belly.
Don't forget to wear this outfit with some dark denim and light brown wedges
OPTION 2
Great to wear tucked-in or out. This top is such a great investment because it allows you to wear it on different occasions such as home, work, date night and etc. You can wear this with shorts, like in the picture above, denim of your choice, or with both pants provided at the  "bottoms" section below.
BOTTOMS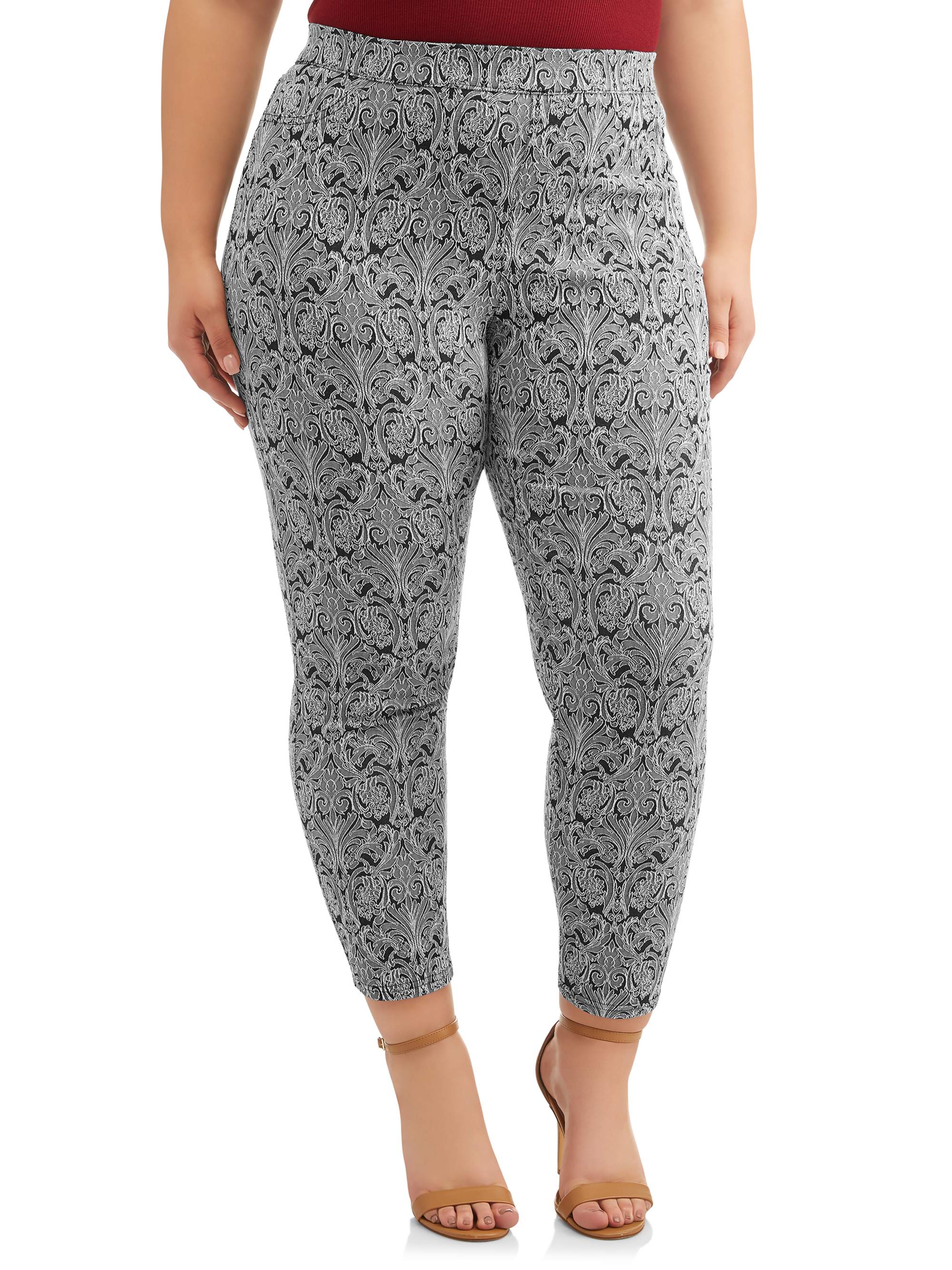 What a great way to show off those curves than to wear these pair of woven pants? I consider these pants to be a great investment because, not only it allows you to wear it on different occasions, Its breathable and stretch material allows you to wear it on different seasons.
You can wear this pants with some sandals like shown above, or with some ankle boots during the fall or winter, and still look great.
OPTION 2
I love the color of these shorts. It's so on this spring. This is an ideal choice for shorts lovers to wear on both, during the spring and during summer.
Another thing that I love about these short is the fact that you can wear them with almost any tops or shoes and still look good.
OPTION 3
Are you a skirt lover? I am! If you're like me and you love to wear skirts during this season, then this outfit is just what you need. The skirt is also great to have if you're looking to accentuate your curves.
I recommend that you wear this outfit with a top similar to the one above or any top that isn't baggy. Wear this with either flat or heels sandals (the choice is totally yours), but do not forget to wear shorts underneath especially on a windy day.
DRESSES
OMG! if I had to pick my favorite of all these styles, I would pick this one. It is such a feminine and elegant dress. Great to wear during the spring and summer with flat/heels sandals, or wedges, on a romantic daytime date.
Option 2
This dress reminds me of something you would wear to a tourist trip or any type of fun vacation. Its romantic and relaxed style makes it so that you can also wear it on a date, especially a first date, because this will make you look more approachable.
I would recommend that you wear this dress with some white thin laced sandals (it can be either flat or heels) and a long laced mini purse, like shown above.
LAST BUT NOT LEAST,
I hope that you liked the pictures and the styles I provided above. Please feel free to comment in the comment box below if you have any questions about these outfits and I will be more than happy to help you.
Did you like what you saw and would like to purchase them? then CLICK THE PICTURE  of your favorite style for more (descriptions and features will also be included once you click on the picture).
Please don't forget to share this on your social media or subscribe for more info.
Until next time, have a great day!
Rachel Francoise