Summer is just around the corner ladies. And what better time to feel sexy than during the summer? I have always been so thankful for clothing industries that are now making amazing and flattering clothes for plus-size women. I  can't tell you how excited I was when I found out about the plus-size women swimsuit that I'm going to show you. Let me tell you, there're on flick!
Years ago, plus-size women were outcast because of their sizes. They were given ugly clothes and was told to hide their bodies in shame. But today, things have changed. Talented designers have created amazing clothing including swimsuit to help curvy women feel more comfortable in their own skin. And thanks to them, women like us can wear stylish One Piece or Two Piece Swimsuit.
So now, don't hide yourself away. Don't lock yourself in shame. Stop giving excuses not to attend that pool party. Give yourself a chance to shine now that stylish, sexy and elegant swimwears are being made just for you.
Without further due, please check out the pictures that I provided below to see what you've been missing. And if you like it as much as I do, then please feel free to purchase it.
For purchase, just click on the company name provided on top of each picture.
"Style for Curves will benefit by a small percentage of each purchase made through these links"
Here we go!
UKAP's V-neck Polka Dots Bikini Swimwear from Walmart.com at $18.89
Size S -5XL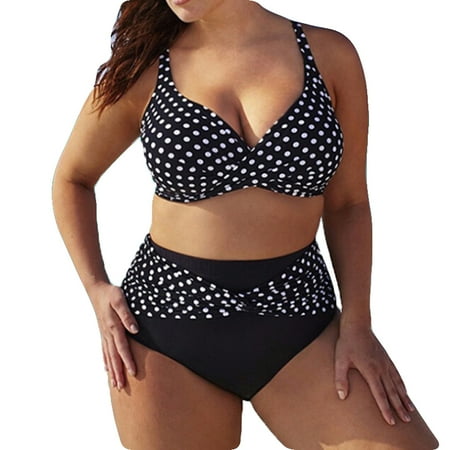 Aixy Vintage Bikini Swimsuit from Amazon.com at $29.99
Sizes: M-5XL
Wrap Halter One-piece Swimsuit from Eloquii at $99.95
Seville Ruffle Onepiece – Print from CoEdition at $109.00
One Shoulder Black and White Floral Swimsuit from ELOQUII at $99.95
AKFashion Sexy See-through  One-piece Bikini Swimwear from Walmart.com at $19.99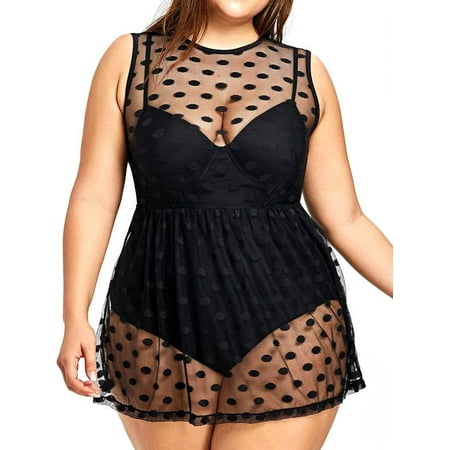 Sexy Shimmer/Bronze One Piece Swimsuit from Eloquii at $89.95
Thank you so much for checking out these swimsuits, I really hope that you liked it just as much as I did.
Would you like to know what's trending lately? Then please subscribe for our newsletters about the latest fashion, words of encouragement and special offers from a few of our top Plus-size clothing companies of today.
Also, feel free to leave your comments below if you have any questions or concerns about these products. And if you liked what you saw and would like to purchase them, then feel free to click on the company's name for more.
Until next time, Have a great day!
Rachel Francoise
Style for Curves
rachel@embracingthecurve.com